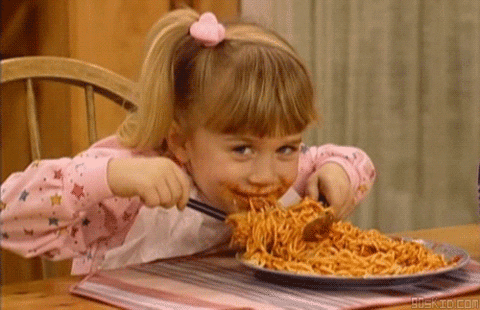 I would like to first note that not all diets are the same for everyone. There are several factors such as current weight, genetics, and metabolism that determine how effective a diet will be for you, so if you do not get your desired results from this meal plan please do not be discouraged.
Losing weight is not something that happens overnight, and I would also encourage you to pair this meal plan with at LEAST 3 days of exercising 45 minutes a day every week.
In this meal plan, the goal is to lose at LEAST one pound a week. In order to do so, you will need to consume NO MORE than 1,600 calories a day.
Intermittent fasting diet for women that want to lose weight
By: Greg Sanon
(First meal at 12 PM last meal at 8 PM)
1,600 calories or less a day
MONDAY
Breakfast:  Wheat bread avocado and egg white sandwich [301 calories]
2 slices of wheat bread ( 150 calories)
2.5 oz of mashed avocado ( 86 calories)
3 egg whites ( 60 calories)
1 cup of coffee
Snack: 20 baby carrots (60 calories) and 1 medium orange (52 calories) [112 calories]
Lunch: grilled chicken, rice, and steamed vegetables [490 calories]
8 oz grilled chicken (200 calories)
2 cups of spring vegetables (90 calories)
1 cup of rice (200 calories)
Dinner: 1 cup of cooked oatmeal with milk (300 calories) and 1 medium grapefruit (62 calories) [362 calories]
[Total= 1,265 calories]
Tuesday
Breakfast: Special K fruit and yogurt cereal with side of fruits [577 calories]
Cereal and milk (372 calories)
6 strawberries, 1 banana, and 1 apple (200 calories)
Snack: 1 medium grapefruit (60 calories), 1 pack of almonds (200 calories) [260 calories]
Lunch: grilled chicken salad [600 calories]
Dinner: garden of life raw organic fit high protein for weight loss and 1 medium grapefruit [150 calories]
[Total=1,587 calories]
Wednesday
Breakfast: peanut butter sandwich and grapefruit [402 calories]
2 slices of wheat bread (200 calories)
2 tablespoons of peanut butter (140 calories)
1 grapefruit (62 calories)
Snack: 4 stalks of celery (30 calories), Greek yogurt (120 calories), 1 pack of raisins (120 calories) [270 calories]
Lunch: turkey wraps [280 calories]
3 slices of turkey lunch meat (150 calories)
Wheat wrap (130 calories)
Dinner: garden of life protein shake (100 calories), 1 grapefruit (62 calories), 1 medium apple (80 calories) [242 calories]
[Total= 1,194 calories]
Thursday
Breakfast: egg white oatmeal pancake [500 calories] "watch krystof sosynski's YouTube video to learn how to make it"
3 eggs whites ( 60 calories)
Oatmeal (300 calories
Banana, flax seed, honey (140 calories)
Snack: a pack of almonds (200 calories), a cheese stick (100 calories) [300 calories]
Lunch: grilled salmon and spinach [370 calories]
6 oz grilled salmon (350 calories)
2 cups of fresh spinach (20 calories)
Dinner: Tuna wheat wraps [330 calories]
2 cans of tuna (100 calories)
1 tablespoon of mayo ( 100 calories)
Wheat wrap (130 calories)
[Total= 1,500 calories]
Friday
Breakfast:  Wheat bread avocado and egg white sandwich [301 calories]
2 slices of wheat bread ( 150 calories)
2.5 oz of mashed avocado ( 86 calories)
3 egg whites ( 60 calories)
1 cup of coffee
Snack: 20 baby carrots (60 calories) and 1 medium orange (52 calories) [112 calories]
Lunch: grilled chicken, rice, and steamed vegetables [490 calories]
8 oz grilled chicken (200 calories)
2 cups of spring vegetables (90 calories)
1 cup of rice (200 calories)
Dinner: 1 cup of cooked oatmeal with milk (300 calories) and 1 medium grapefruit (62 calories) [362 calories]
[Total= 1,265 calories]
Saturday
Breakfast: Special K fruit and yogurt cereal with side of fruits [577 calories]
Cereal and milk (372 calories)
6 strawberries, 1 banana, and 1 apple (200 calories)
Snack: 1 medium grapefruit (60 calories), 1 pack of almonds (200 calories) [260 calories]
Lunch: grilled chicken salad [600 calories]
Dinner: garden of life raw organic fit high protein for weight loss and 1 medium grapefruit [150 calories]
[Total=1,587 calories]
Sunday
Breakfast: peanut butter sandwich and grapefruit [402 calories]
2 slices of wheat bread (200 calories)
2 tablespoons of peanut butter (140 calories)
1 grapefruit (62 calories)
Snack: 4 stalks of celery (30 calories), Greek yogurt (120 calories), 1 pack of raisins (120 calories) [270 calories]
Lunch: turkey wraps [280 calories]
3 slices of turkey lunch meat (150 calories)
Wheat wrap (130 calories)
Dinner: garden of life protein shake (100 calories), 1 grapefruit (62 calories), 1 medium apple (80 calories) [242 calories]
[Total= 1,194 calories]